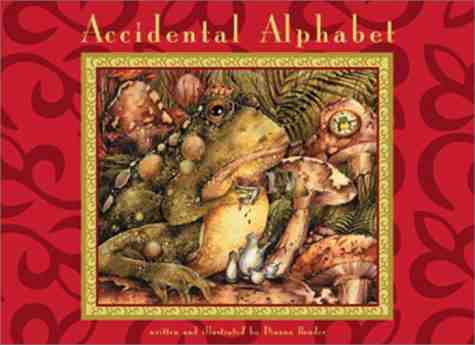 Click on the book to read Amazon reviews
Bonder, Dianna.
ACCIDENTAL ALPHABET
North Vancouver, BC : Walrus, 2004.
IL K-3
ISBN 1552855961
I love alphabet books. This one is filled with very interesting pictures and poems.

G
Gertie grew a garden with guava, grapes, and greens,
golden-yellow grapefruit, and rows of jumping beans.
But then one day, her goat got loose, and gobbled up her crops,
and now her poor goat gets around with jumping-bean-like hops!

See if you can find the hidden letters in the pictures as well!